So I decided to come up with the feature Style Icon Of The Week. Every week I'll put up a new person, whether it be male or female, and then recreate their look with affordable pieces in a post.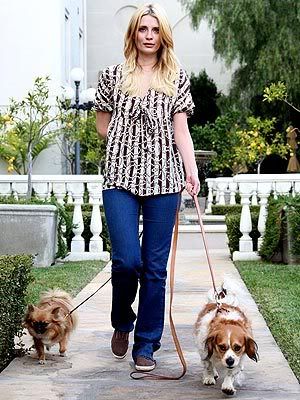 Ever since her days on The O.C., Mischa Barton has been a star girls have looked up to for style advice. Although she's had some bumps down the road, she seems to always look good. Here we see her in a more laid back look, that anyone can easily pull off.
Top:
Instead of stripes, why not go for something with a little more pattern or texture?

Both via
http://www.urbanoutfitters.com/
Jeans:
There's so many kinds of jeans out there, it's hard to choose just one. For this outfit a basic flare seems to work best.
American Eagle makes great jeans for the price and these will give your outfit that casual kick.
http://www.ae.com/
Shoes:
Of course here we find Mischa wearing
Keds
. Their classic, go with a ton of things, and hey she models for them. Sadly these exact shoes are no longer
available
, so why n
ot
go for some vans instead?
http://www.vans.com/
Add your own
accessories
with a little flair, and you have a great outfit for the day.